A suit will not be complete without a well-crafted dress shirt. Dress shirt comes in many choices and it can be confusing to choose the perfect one. Most men would choose based on the right color, collar and fit but the perfect shirt would have to be made from the right materials. Shirt fabric should be made of 100% natural fibers such as cotton, linen, or the blend of these materials.
The look and feel of the dress shirt would be determined by the combination of its weave, thread count, and fiber. Hence, we will give you an overview of the different types of fabric so you can be sure to find the ideal dress shirt fabric for your needs.
Cotton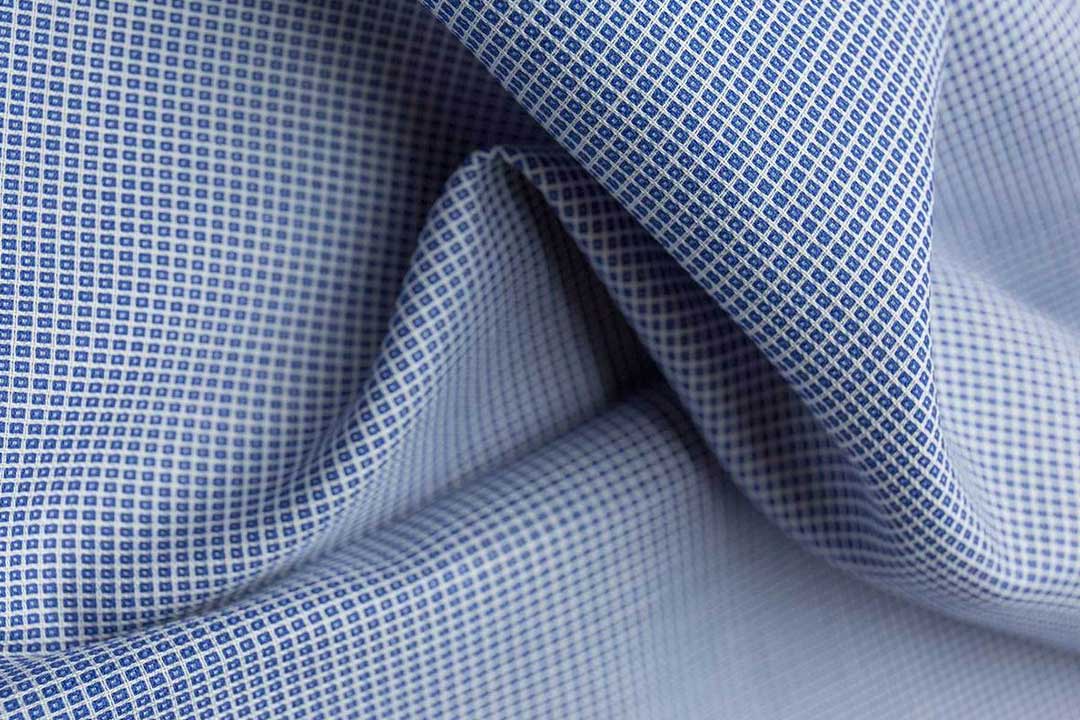 Cotton is the most used types of fabric for dress shirt. They are soft and durable. Moreover, they breathe very well which makes them comfortable. Overall, cotton provides best overall quality. Keep in mind, however, that it does wrinkle easily, and it also needs to be carefully washed as bright colored cotton may bleed. if you would rather get something that is less wrinkly or warmer, you can easily find cotton fabric that has been blended with other materials such as wool and silk or you can opt for cotton polyester mix if you're looking for something more affordable.
Now that you understand the property of cotton fabric, it is also crucial to understand the thread count and the ply as they determine the feel and look of the dress shirt. Thread counts refers to the amount of threads that were used to make the fabric, and ply refers to the amount of threads that were twisted together before making the fabric.
Thread count would start from 50s to even 1000s but do remember that the higher the thread count, the softer, smoother, and silkier the fabric would be and as a result, the fabric would be more expensive. As for ply, there will be single ply fabrics and two-ply fabrics. The two-ply fabrics have two yarns spun into one to prevent wear and tear problems.  To make the fabrics more durable, each material with more than 100 thread counts would normally have a two-ply construction with two yarns twisted together.
Fine Cotton
Sea Island Cotton – This type of cotton has been named as the best cotton in the world and used in both Egyptian and Pima cotton. It comes from a type of cotton plant that is called Gossypium barbadense. It is known for their extra-long staple (ELS) that are longer than 34 millimeters. A longer cotton fiber is more favorable because it would be stronger, softer and more durable.  Furthermore, sea island cottons fray less and wrinkle less than the regular cotton which makes them super comfortable and breathable but also more expensive. The hand-picked cottons from Barbados can be quite rare but highly desirable. Just be sure to purchase the certified Sea Island Cotton.
Egyptian Cotton – Egyptian cotton has been ranked as the best material for dress shirt. Egyptian cottons are so luxurious as they are soft, much finer, and long-lasting comparing to other cottons. Moreover, Egyptians cotton are highly breathable and stronger that fabrics made from other cottons. It is also worth noting that Egyptian cottons are denser due to how the threads are arranged and because of this, a new Egyptian cotton shirt may be stiffer than regular cotton. However, over time the fibers begin to relax and soften which makes Egyptian cottons durable as it does not get worn out easily.
There is a rare form of Egyptian cotton that is called "Giza 45". Giza 45 has been carefully cultivated and harvested around the Nile delta that resulted in a much cleaner cotton and cleaner cottons means that the materials would not go through the long bleaching process which weakened the cotton.
Pima Cotton – Mainly produced in America, pima cotton is considered to be one of the finest cottons because of its premium qualities that are luxuriously soft and incredibly smooth finish. Pima cotton is resistance to pilling (pills are tine tangled fibers that are common in cottons) and more durable even after multiple washes due to its long fibers.  Although it is more expensive than the regular cotton, a genuine pima cotton would cost less than the Egyptian cotton.
Different Types of Weaves
Broadcloth – Often called as poplin, this type of weave is the most popular shirt fabric. Broadcloth is a tightly woven, plain weave fabric that is smooth, cool and lightweight fabric that would be perfect for both formal or informal wear.
End on End – It is a type of broadcloth that is popular due to its contrast coloring. It is made with two or more color thread resulting a dual-tone finish. Just like any other broadcloth, end on end shirts are lightweight making it perfect for warm days with or without a suit.
Chambray -Chambray is a plain weave fabric that has similar construction as the broadcloth. The biggest different is that Chambray made with heavier yarns and because there would always be white threads running in the weft/width direction, Chambray has an inconsistent color to it. Nonetheless, if you are looking for a casual wear. Chambray may be a perfect fit for you.
Dobby – The weave of dobby is very much like jacquard that looks like a geometric pattern. However, in term of weight and thickness, dobby is quite similar to broadcloth. Dobby comes in variety of patterns and colors that would fit in any occasions.
Twill – Twill is a durable cotton fabric that has a softer feel and is slightly more sheen than broadcloth. Twill fabrics weave twin horizontal threads under and over vertical threads to create a diagonal pattern. Twill usually come in high thread count and may be mistaken for silk. The best thing about it the crease-resistant and iron-proof making it easy to wear.
Oxford – Oxford fabric is known for its checkerboard appearance. They are loosely weaved with a heavy thread which gives a slightly rough texture.  As it was design for a sportwear, oxford fabric is made to be durable. This fabric is great for casual occasion and It can also be used for everyday office wear.
Pinpoint Oxford – Pinpoint oxford has the same kind of weave as the oxford, but it uses finer and tighter weave. Just like the oxford fabric, the pinpoint oxford fabrics are more appropriate for a casual to semi-formal events.
Flannel – Flannels are famous for its warm, fuzzy fabric that are perfect for colder season. They are made in thicker weaves and are usually 100% cotton, but they can also come in blend such as cotton/ wool variation or even cotton/cashmere.
Seersucker – Seersucker is known for its distinctive puckered appearance. They come in many different colors and is perfect for warm weather. Seersucker has highly breathable making it very comfortable to wear in summer or in hot climate.
Linen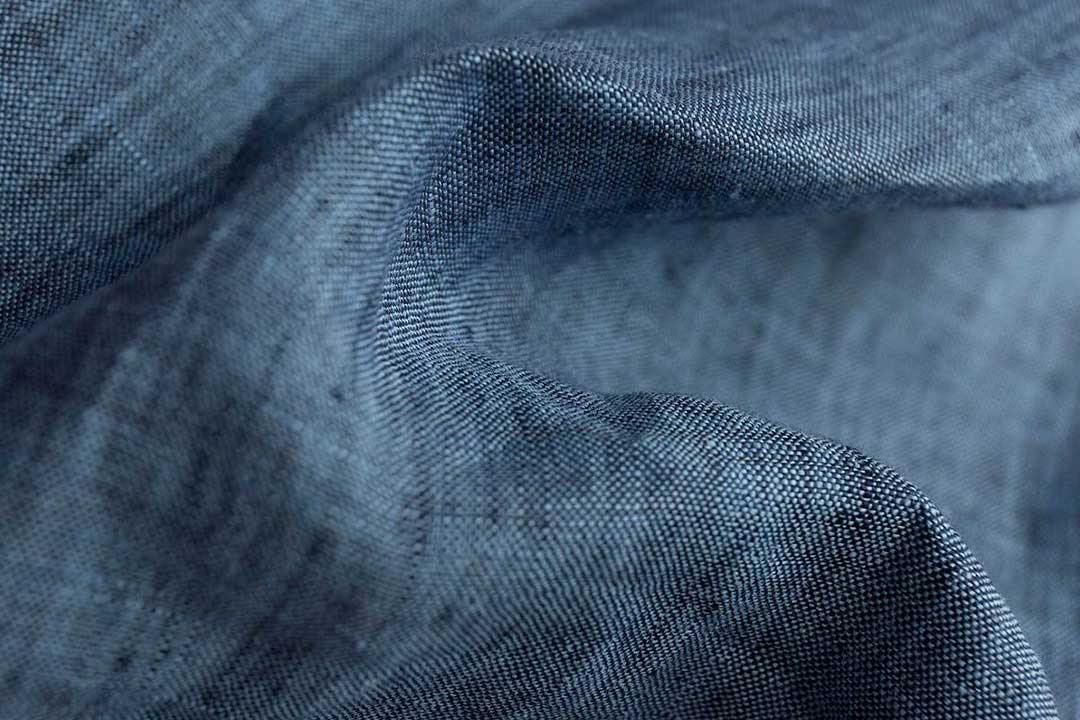 Linen fabrics are made from a flax plant which gives fabric gets its name. Linen fabrics goes way back to at least 3,000 BC. Although linen fabric is less elastic than other materials, it is incredibly breathable, and they are typically made to be worn in summer or in hot climates. Linen does not pill, and it is also resistant to stains. Linen is durable and practical and the more often it is worn and washed, the softer, smoother, and more beautiful it becomes. To get a lighter color linen, artificial color agents are not usually in used because they can be naturally sun bleached. Unfortunately, linen tends to wrinkle more easily than cotton and generally feels much more relaxed because of this. Most people would only wear linen for informal occasions. However, you can opt for a cotton/linen blend shirt for something that is less wrinkly.